Homefix Custom Remodeling Case Study
B2C Lead Generation, Home Improvement Appointment Setting Service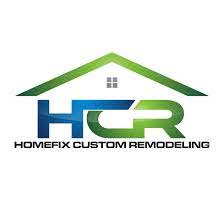 C4A handled the sales development process for Homefix Custom Remodeling and completely built out their current marketing platform. C4A increased HCR's web traffic by nearly 300% through targeted SEO keywords and building out their social media presence on LinkedIn, Twitter, and Facebook. Furthermore, C4A helped HCR increase their leads by over 400% through targeted lead generation campaigns and a drip email campaign that nurtured leads until they were sales-ready. Lastly, C4A created a custom CRM solution for HCR that helped their sales team close deals faster and more efficiently.
HCR's challenge is one that is common among the clients that C4A serves. They know that their organization is not big enough to where they can create and scale in-house sales and marketing teams to further their goals. Initially, HCR approached C4A's solution with some trepidation. Having enlisted vendors in the past who proved to be inconsistent or unresponsive, they felt that the partnership sounded too good to be true and made it clear that they were seeking a partner, not just a vendor. However, after working with C4A, HCR found that the partnership was everything they were hoping for and more. The team at C4A was responsive and always available to answer any questions or concerns that HCR had. They also went above and beyond to make sure that HCR was getting the most out of the partnership.
C4A quickly won over HCR with their responsive team and clear understanding of the organization's goals. Through C4A's comprehensive sales and marketing solution, HCR was able to tap into new markets and scale their outreach efforts in a way that would have been impossible to do on their own.
The results speak for themselves: in the first year of working with C4A, HCR saw a 300% increase in sales. They attribute much of this success to C4A's ability to quickly adapt their approach to changing market conditions and their responsive team who were always available to answer any questions or address any concerns.
HCR sought out C4A because we could provide on-demand marketing expertise in a fractional capacity where hiring all the necessary roles in-house — appointment setter, visual designer, content writer, web developer, etc. — just wasn't possible. By that same token, C4A could also provide HCR with the ability to scale up or down on demand in any of these areas for ad hoc projects in a way they simply couldn't before. In addition to the support we could provide through our system function, C4A was appealing to HCR because of the added value we could bring to their team in terms of marketing knowledge and expertise. Our team is flexible and adaptable, able to meet the needs of HCR as they grow and change. We're excited to be working with HCR and look forward to helping them achieve their marketing goals.
Homefix Custom Remodeling is a leading provider of home improvement solutions. As the company continued to experience rapid growth, they recognized the need for more structured and efficient sales and marketing processes. They turned to C4A, a full-service agency that offers integrating marketing services. A member of C4A's sales team had already established a rapport with representatives of HCR, so the company initially chose to enlist the help of our specialized SDR team to qualify leads. From there, HCR requested content and digital marketing, visual design and web development services from C4A. Our team was able to successfully support HCR in achieving their sales and marketing goals, resulting in increased revenue and market share for the company.
With a member of HCR's Sales Team having already established a rapport with representatives of C4A, the company initially chose to enlist the help of our specialized SDR team to qualify leads. From there, HCR requested content and digital marketing, visual design and web development as part of C4A's integrating marketing services.
C4A and HCR were able to quickly form a partnership that proved beneficial for both camps. Through weekly project team check-ins and bi-weekly check-ins with our account team, they were able to identify and address areas for improvement. They found immense value in C4A's modular approach and ability to quickly scale up or down in certain areas depending on their needs. As HCR's aims and endeavors continued to scale and change, the C4A team could easily be repurposed to focus on other products, verticals or campaigns with very little notice. This flexibility proved to be a key selling point for HCR, who were happy to have found a partner that could grow and change with them.
Thanks to our efforts, HCR has been able to increase their sales pipeline and close more business deals. We're proud to have played a role in their success!
When HCR first came to C4A, they had high hopes for what we could do for their company. They had a single C4A lead generation specialist, a Success Manager, and Project Manager, as is standard for all C4A clients. Now, after 10 months into their partnership with C4A, HCR has a specialized, modular marketing team responsible for a social media presence HCR has never had before with tens of thousands of social media impressions. Their website is SEO-optimized, they now have scaleable nurture campaigns, a built out monthly newsletter, and together we have created more content in any given month of 2021 than HCR had done alone in any previous six-month period. C4A was at the heart of building out HCR's now far more robust marketing platform and its resulting successes — they even went so far as to recommend us to four other companies. This just goes to show that when you partner with C4A, great things can happen.
HCR, a large home remodeling organization, was in the process of implementing a new client management system. The project was complex and required constant changes and adjustments. HCR decided to outsource the project to C4A, a company with the expertise and ability to handle such a complex project. C4A was able to handle all the changes and adjustments that HCR requested, freeing up time for HCR to focus on other priorities.
HCR is just one example of the many success stories C4A has helped create.Thanks to our C4A team, HCR has been able to reach their goals and grow their business.
"HCR is just one example of the many organizations who have seen success thanks to C4A's sales and marketing solutions"
CTO – Homefix Custom Remodeling
If you're looking for a partner to help you scale your sales and marketing efforts, look no further than C4A. We have the experience and the expertise to help you reach your goals. Contact us today to learn more.

Looking to take your marketing to the next level?
We wrote the Ultimate Guide to B2B Appointment Setting. Free to anyone who is ready to take their marketing strategy to the next level.
Join the thousands
of customers that
love C4A.
Is Outsourcing Good or Bad?
Take a look at our most successful growth contractor reviews
Excellent work. C4A assisted me with cold calling a large database. They were very open with communication and continually provided me updates with how they are progressing with this project. They were very receptive to communication and feedback. I recommend them highly for any cold calling/sales campaign.
These guys were absolutely great! I was a little concerned at the beginning but I tend to be a control freak. They know their stuff and got a really good handle on the offer, before they started calling. Out of 100 calls we got 30 good leads! They were "machines"... very professional and efficient sales people, they got down to it first thing in the morning and didn't stop. AND even better was that I got to see everything LIVE. They have a great system because you can see your GOOD leads coming through. WOW! They went over the top in effort. I'm so happy. I'll order a 5000 call package next time. Do yourself a favor and order their gig - you won't be disappointed.
I was overly satisfied with the results, There spreadsheet was very informative and the delivery was great, I will definitely be working with them again.. and would highly recommend there services.
I needed help getting calls done for my business. I'm an experienced cold caller, but like the guys say in their description. "Sometimes you just don't fell like doing it". Well, I didn't...so I decided to find some assistance. The guys were great! They followed my script, and knocked out the 100 calls in no time. I got all the calls recorded, so now I can go back and improve my script. We also got several people who were interested in working with us! So wins all around. C4A is GREAT! I highly recommend anyone using them, if you can... I'll probably have them too busy working with me!!
Yes, I want to
maximize my marketing efforts.